Hi All, It's been a while since my last build. Today I bring you a modern done in industrial chic styling.  It features dining, living and rec areas, an office, workout room, balcony, patio, pool and outdoor BBQ area.  The home contains No CC and Is playtested.
This build does contain some enlarged objects and uses the moveobjects on cheat. In order to preserve light colors, placement and resizing of the objects, please place the lot while in build mode as opposed to manage worlds.  Now for the tour!
Find the lot it in The Sims 4 Gallery under my Origin ID: petalbot or #petalbot.  The lot is also located on the online Sims 4 gallery here.
Specifications:
Beds/Baths: 2 bedrooms, 3 bathrooms
Location: Oasis Springs on the 40X30 lot called Arid Ridge.
No CC
EPs, SPs, GPs: None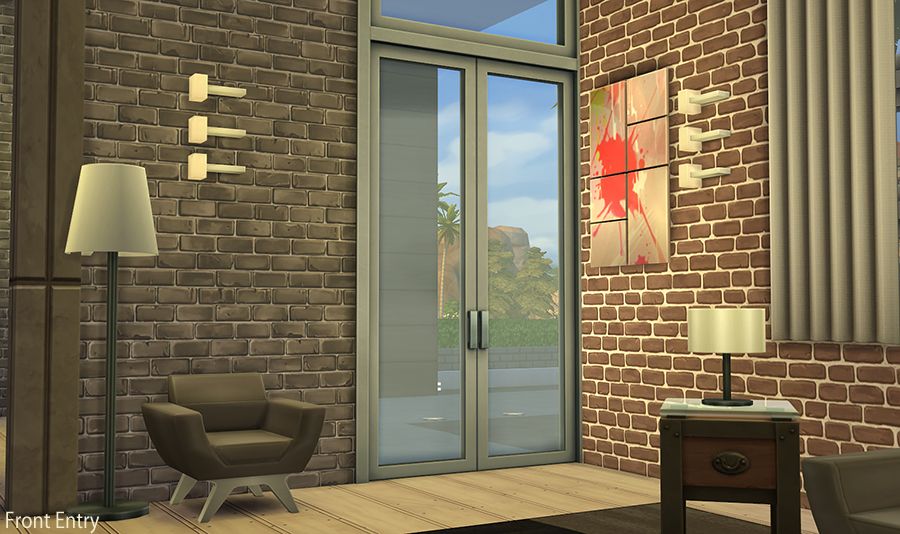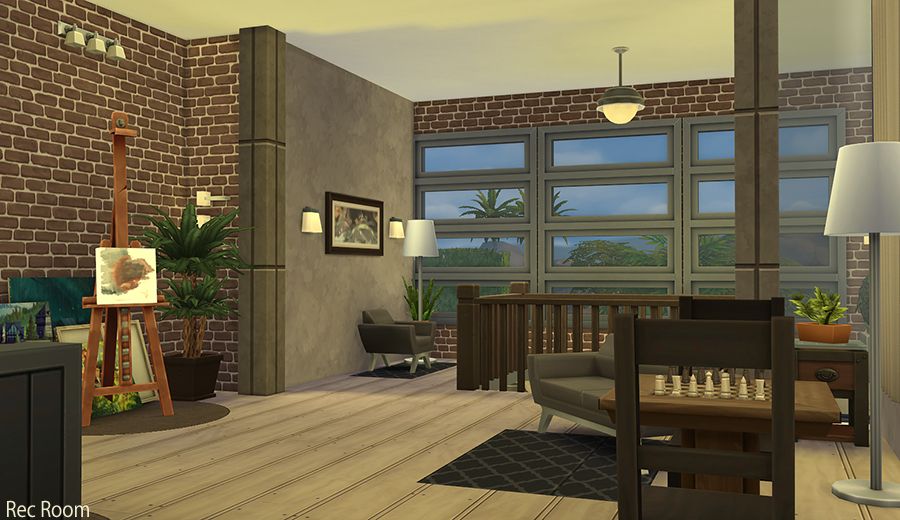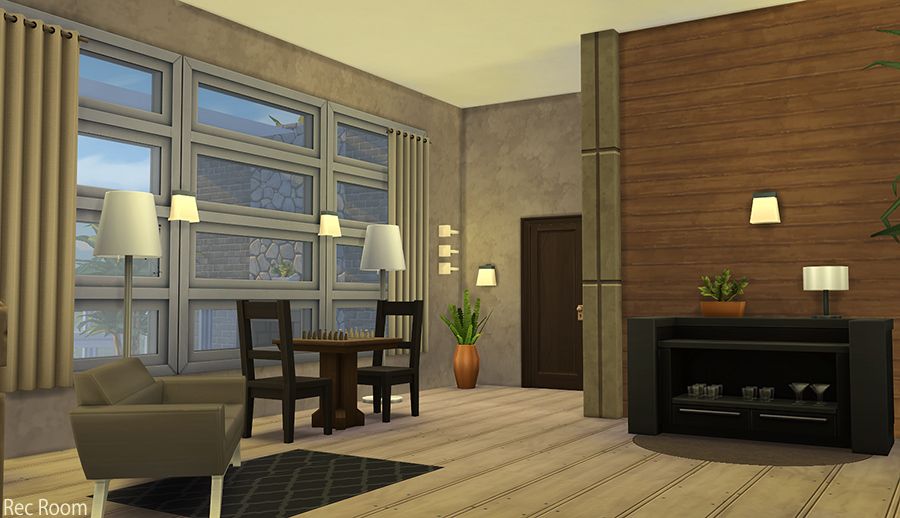 Thank you for taking the tour!