Hi Everyone! I hope you are doing well and enjoying the summer.  It's been a while since my last TS4 build.  Anyhoo, I started with one build for TS4 and somehow ended up doing two versions of the build as part of an exploration of environment. This one is Moderna v.1.  It features minimalist interiors with an open floor plan, dining and living areas, 2 balconies and pool.   The home contains No CC and is thoroughly play tested.  On with the tour of Moderna v.1!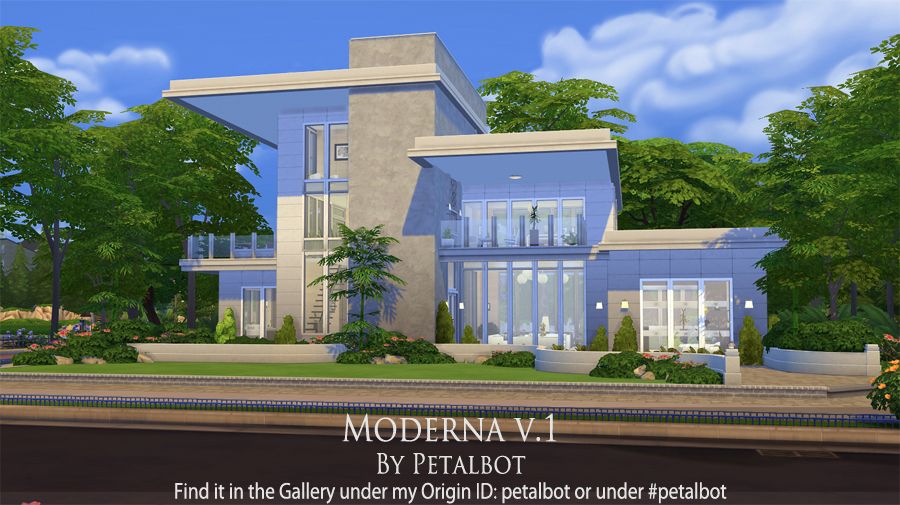 Find the lot in The Sims 4 Gallery under my Origin ID: petalbot or #petalbot.  The lot is also located in The Sims 4 Online Gallery here.
Specifications:
Beds/Baths: 3 Bedrooms, 3 Bathrooms
Location: Newcrest (40X30)
No CC
EPs, SPs, GPs: Get to Work Expansion and Perfect Patio Stuff Pack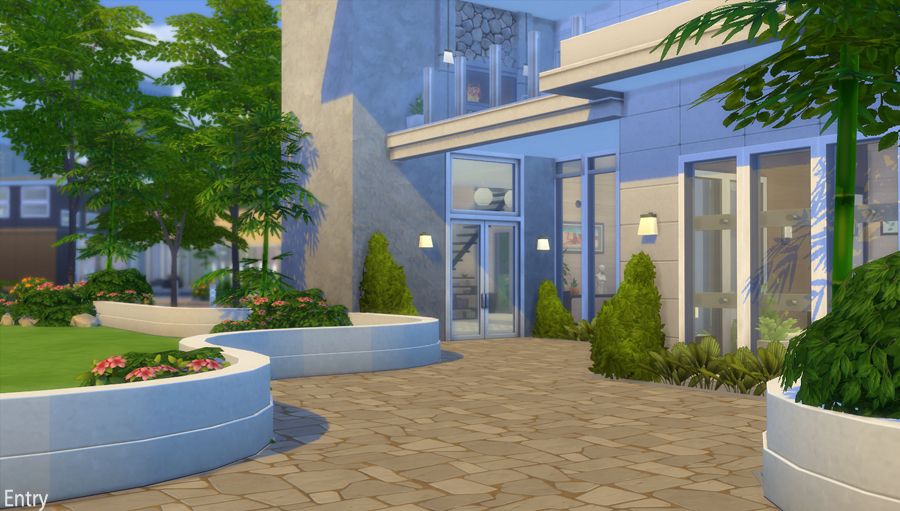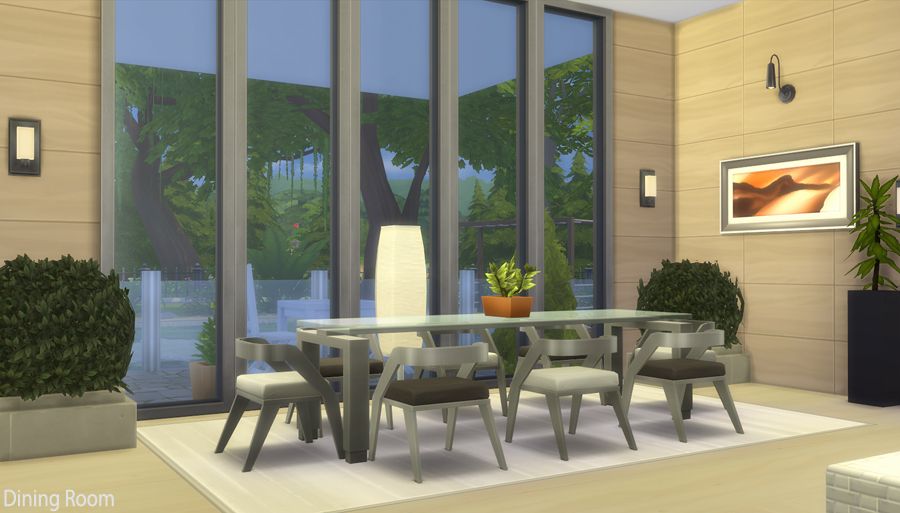 The home has an open floor plan
Back out into the foyer and up the stairs we go.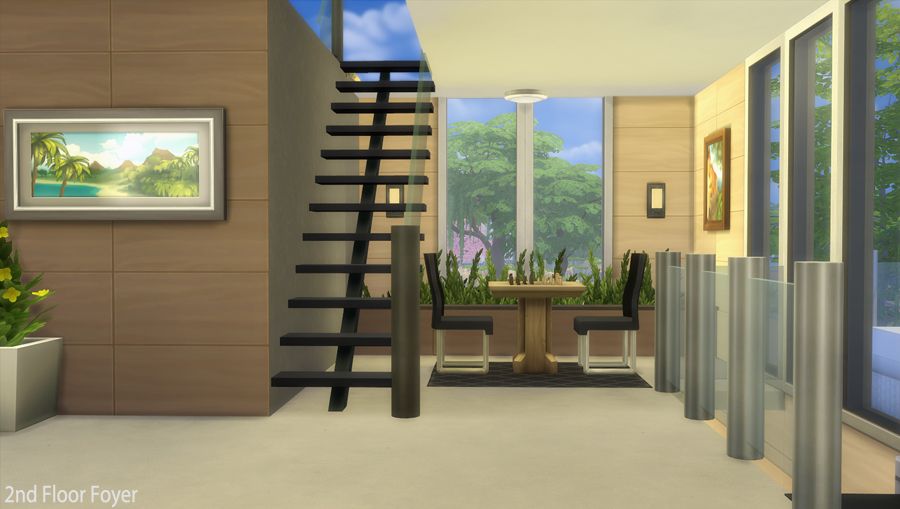 The second floor foyer has the exit to the balcony and entry to the master bedroom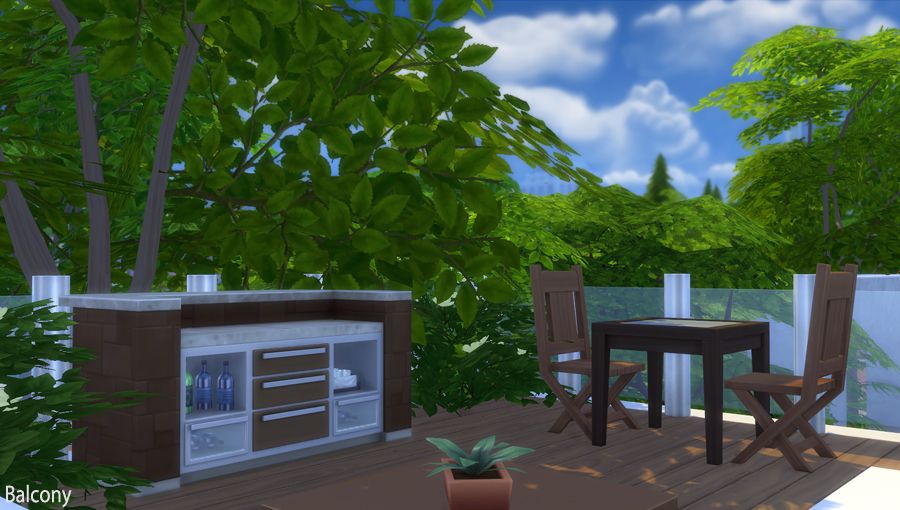 Back into the foyer and onto the master bedroom, which is an En Suite and also has its own balcony.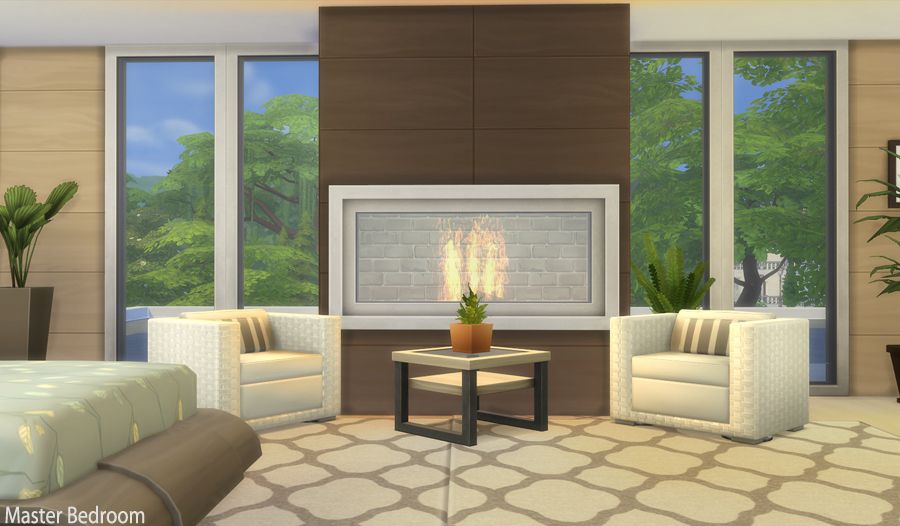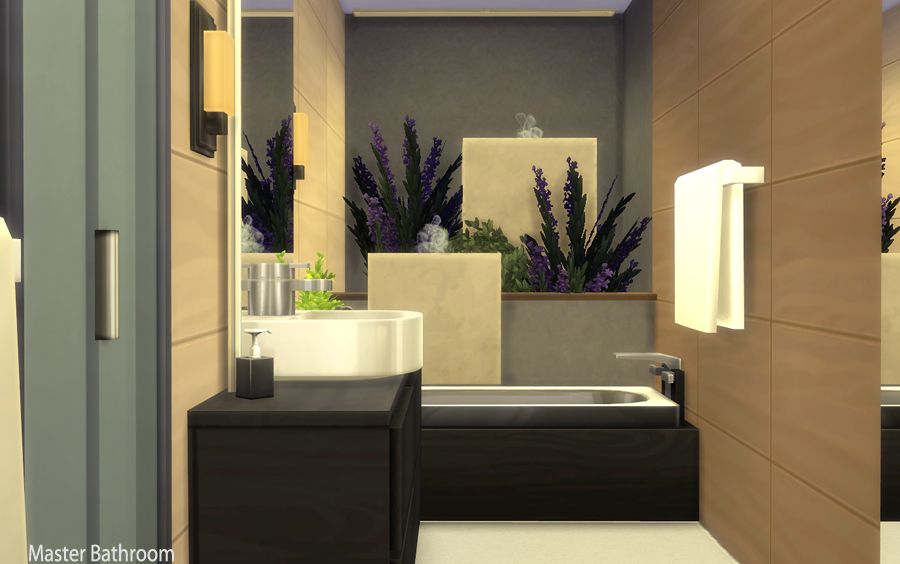 Back to the 2nd floor foyer and up to the third floor we have the Children's bedroom.
On to the backyard.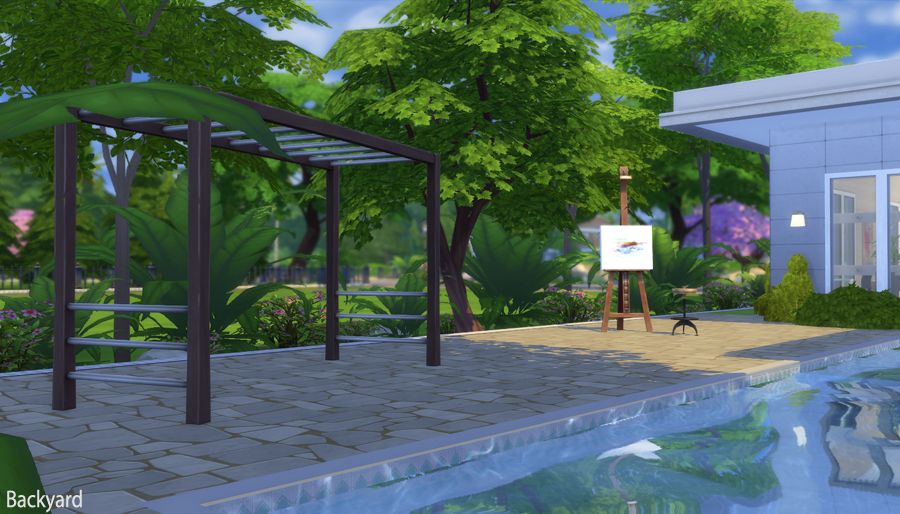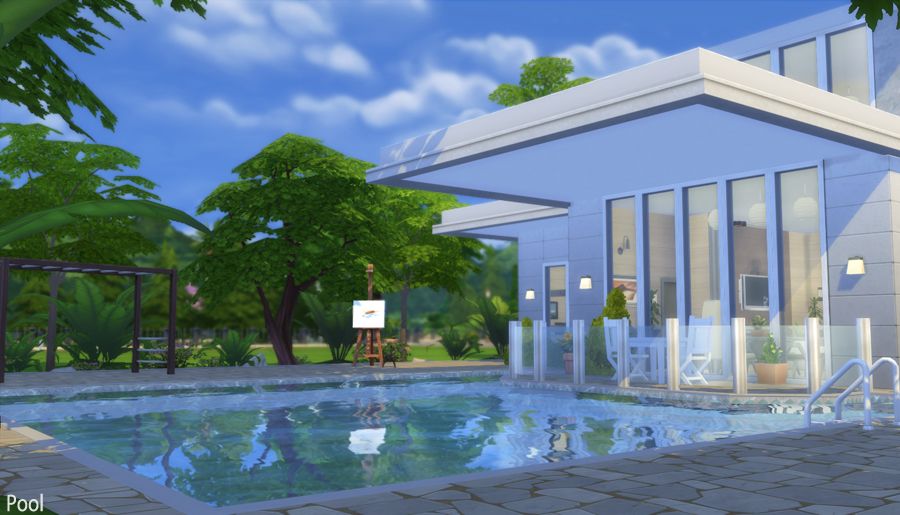 That concludes the tour.
This lot was built in Newcrest. I do not recommend placing this lot on either Optimists Outlook in Newcrest or on Yuma Heights in Oasis Springs.  Both of these lots will cause the stairs to disappear and you will have to replace them.  The stairs stay intact on all other 40X30 lots.