Here is my latest build; a Venetian inspired home!  It features living, dining and family rooms, art studio, music room, study, laundry, pool, and Italian garden The home is playtested and contains NO CC or CAP. Hope you like it!  I wish you all a very happy holiday season!
Specifications:
Beds/Baths: 3 bedrooms and 5 bathrooms
Location: 40 Toscana Drive in Monte Vista (40X40)
No CC
Store Content: Yes (see list at bottom of the picture tour)
Major Eps & SPs used: World Adventures, Island Paradise, Ambitions, Supernatural, Late Night, Showtime, Generations, Pets, Seasons
Minor Eps & SPs: Into the Future= holly trees; Outdoor Living Stuff= wall light and telescope; Townlife Stuff= laptop computer; Fast Lane Stuff= floor lamp; Univeristy= painting décor (floor mat and paint can, canvas)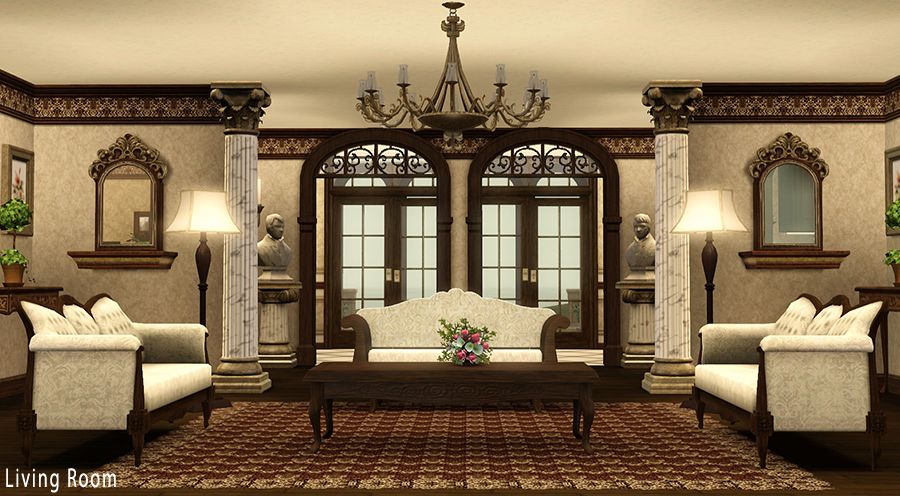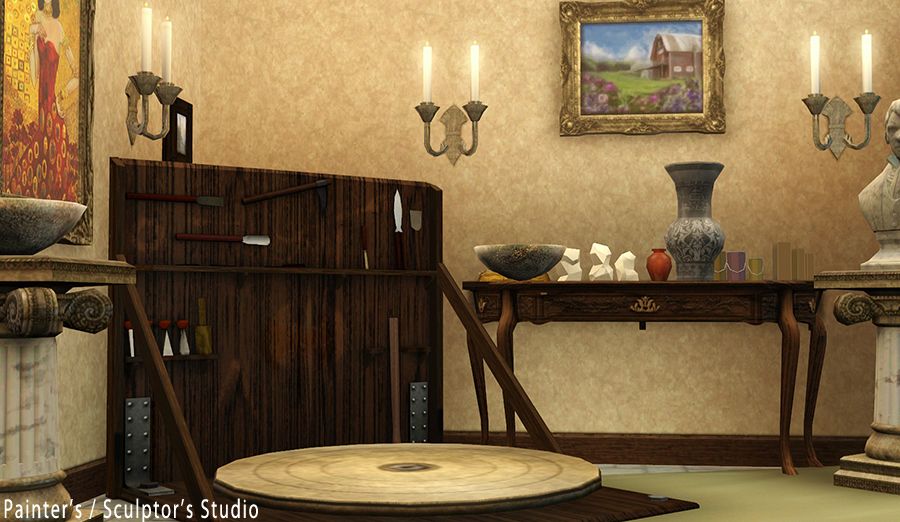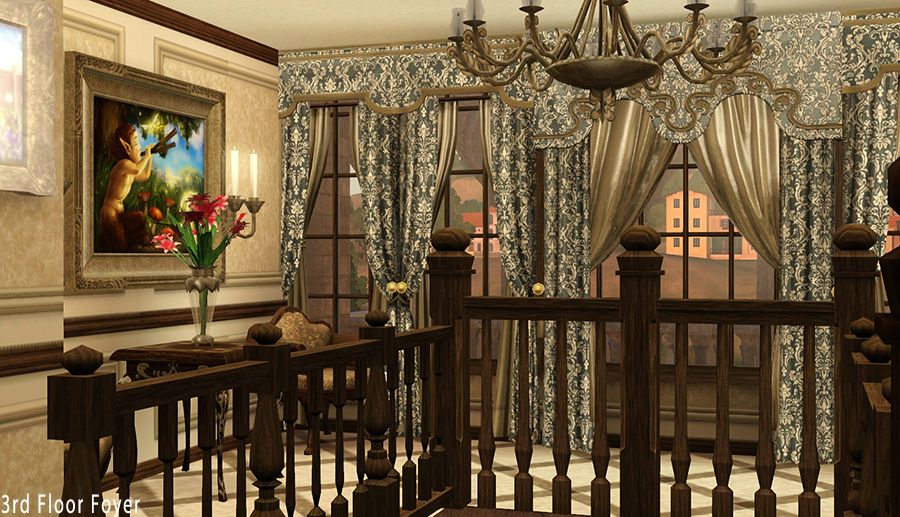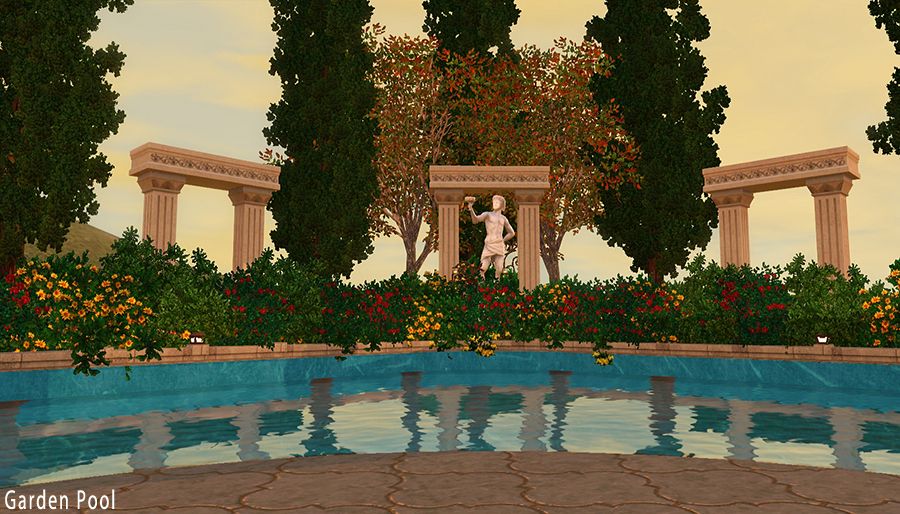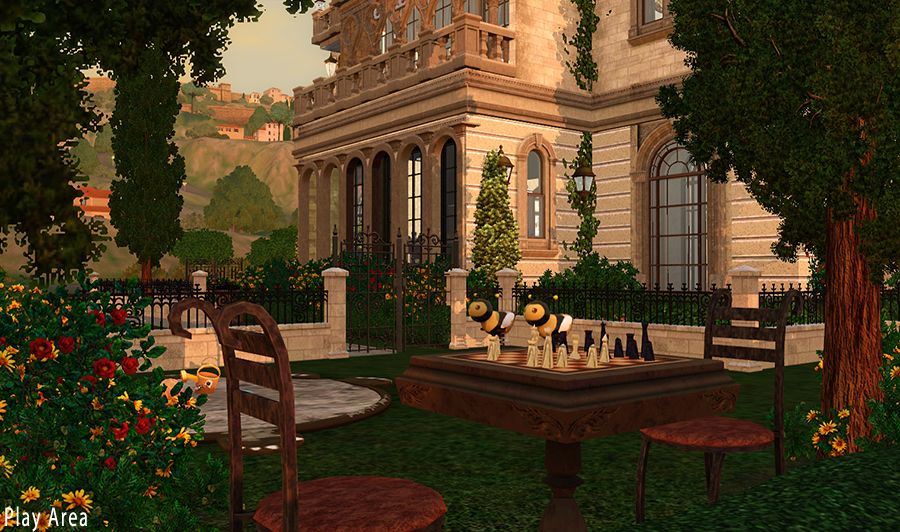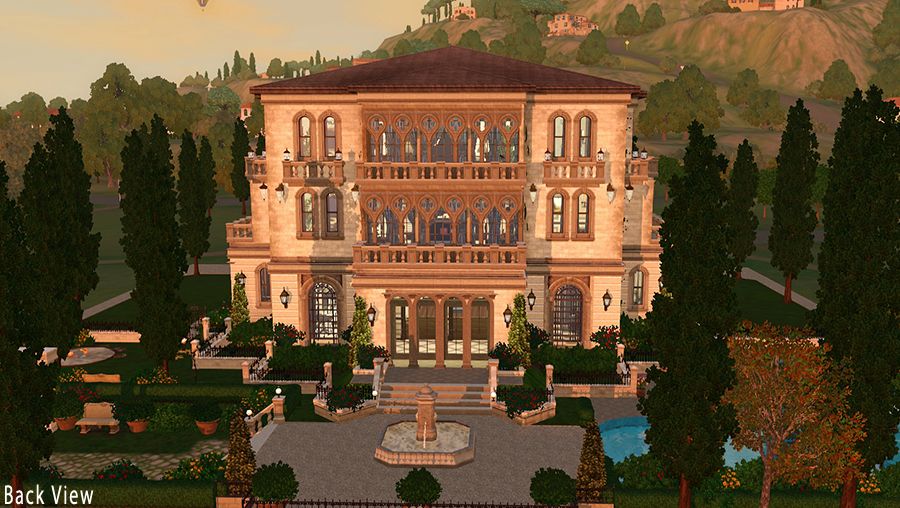 Store Items:
(All items listed on the exchange are correct, except that it is missing items from Monte Vista World, Last Venue of Amorae and the Now and Then Century Manor)
Monte Vista World: Alesandro's double doors, 2 wallpapers on exterior, Lucia's arch, bravo bistro dining chair, bravo bistro dining table
Last Venue of Amorae: Classic sinking cities fence, fountain of fallen tears, light of a forgotten street
Now and Then Century Manor: Hang left curved colonial stair rail, hang right curved colonial stair rail, colonial mansion railing, manor stairs.
Regal Living: Grand Estate Gate, window of all knowing, Eleanor chaise lounge, mirror of truth, morris curtain, morris wide curtain
Jazz Age Living: Razzle-dazzle 'em window, That's my dame table sculpture, He's a live wire radio
Brunch at the Old Mill: right untamed wall ivy, left untamed wall ivy
Palace of Versailles: candle maker's delight wall sconce, fin table, antiquated correspondence desk, quelle heure clock
Storybook: Octagonal end table, divine divan, romantique chaise
Live, Laugh, Love: Doric column gate, modern stone arch, maid of honor chair, fresh from the garden bouquet
Mediterranean life: Vinyard vittles shelf, Jack jill and rolling hills picture, grapes of nectary stove hood, vineyard villa fashion dresser
Haute Hacienda Kitchen & Dining: Artful adobe arched doorway, cantina candelabra, desert oasis floral vase
Farm Fresh Folk: They don't build 'em like they used to coffee table, the don't build 'em like the used to end table, a bust of some famous guy
Mid Century Modern: Murano retro and ripe fruit bowl, pocket plant
Zen Again: Reach for the heavens plant, spa necessities
Imperial Zen bedroom: Sweet serenity lily pad mini pond
India Inspired Living: Bangalore love seat
Edwardian expressions Kitchen: Lush bloom lily vase
Provence: Rustic hanging basket
Kingdom of Cambodia: They royal treatment sink
Hacienda Luxury: Pedro estate arch II
Muse Luxury: Athena's olive tree
Club Vaindenburger: The Lumbago office chair
Contemporary Comfort: Berkely hope chest
Steampunk Kitchen: Teaquinology enjoyulator
Animals Abound Playground and Bath: Miss mystery picture, secret sonny picture
Happy Holiday Presents Happy New Year '11: New Years Nectar (free item)
The Sims Celebrations Let There Be Sims: Beautiful Forrest by Pigula Photography (free item)
The Sims Celebrations In the Dawn of Sims: Golden Woman of prosperity painting (free item)