Hi All! It's been a while since I've shared anything for The Sims 4. Today I have a summery Victorian inspired home to share. It started out as a Victorian home but kind of ended up being a cross between Victorian and maybe coastal. The interiors are meant to be light and summery and feature 3 beds, 3 baths, sun room, dining room, breakfast nook, game & hobby room, library, pool, patio and greenhouse. Built in Willow Creek on the 50X50 lot; also fits in well in Windenburg. The home has been thoroughly play tested and contains No CC.  I hope you like it and on with the tour!
Find the lot in The Sims 4 Gallery under my Origin ID: petalbot or #petalbot. The lot is also located in The Sims 4 Online Gallery here.
Specifications:
Beds/Baths: 3 Bedrooms, 3 Bathrooms
Location: Willow Creek (50X50)
No CC
EPs, SPs, GPs: Get to Work & Get Together Expansions and Perfect Patio Stuff Pack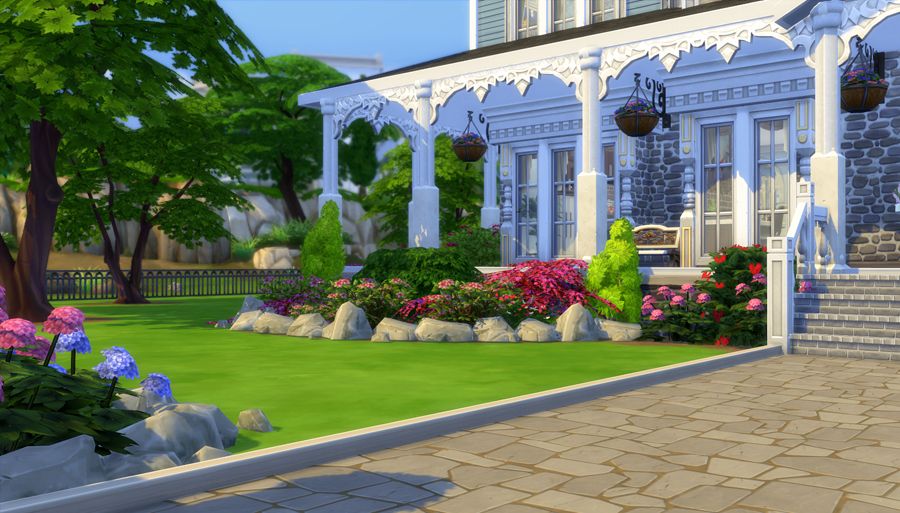 Off the main entry, we have the library, sun room, dining room and kitchen.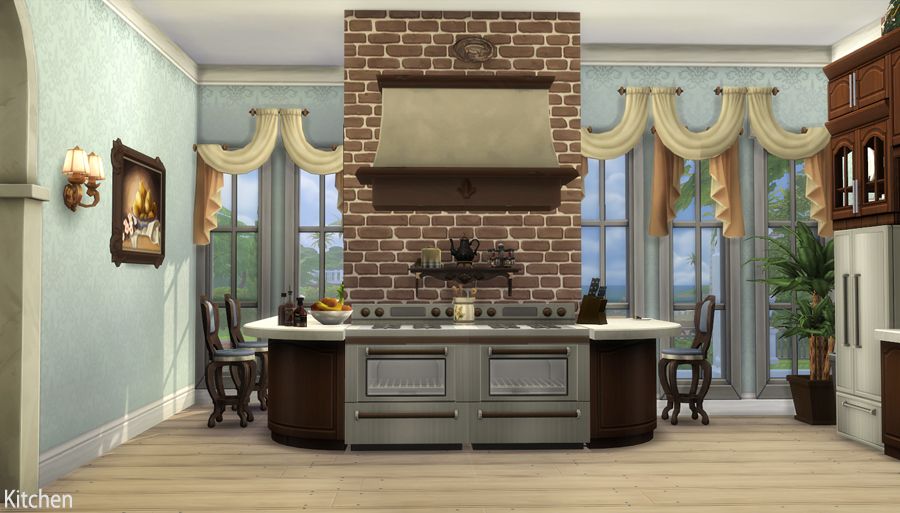 Off the library, we have the family room and guest bedroom.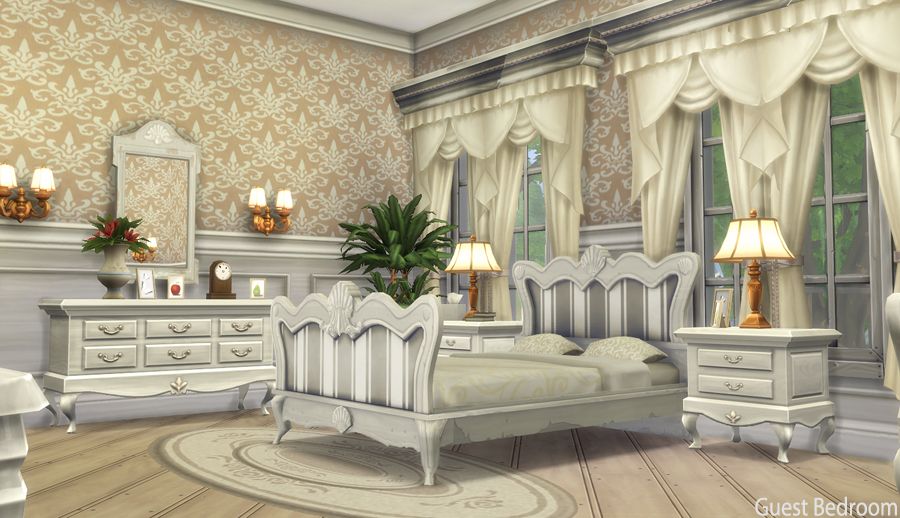 Now we will go back to the main entry foyer and on up the stairs.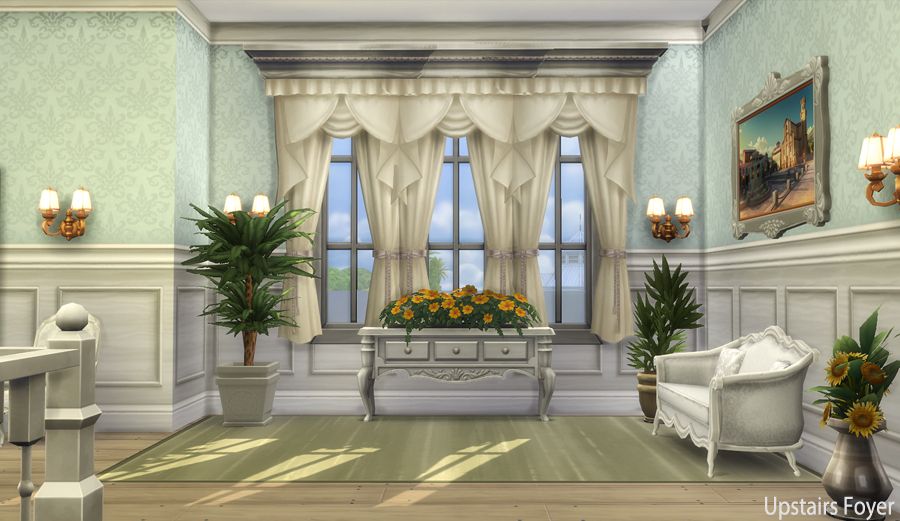 Off the upstairs foyer, we have the game & hobby room, master bedroom and children's bedroom.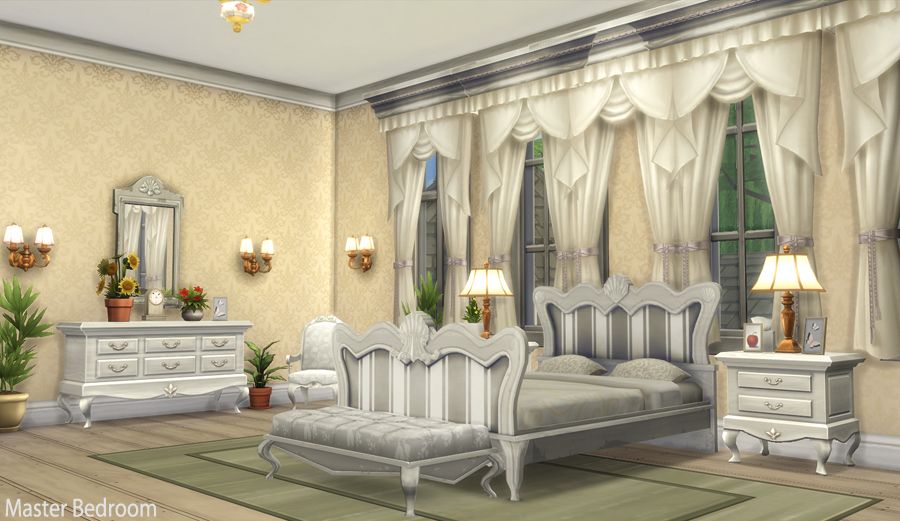 Now we will go back downstairs and out the back door to explore the outdoors.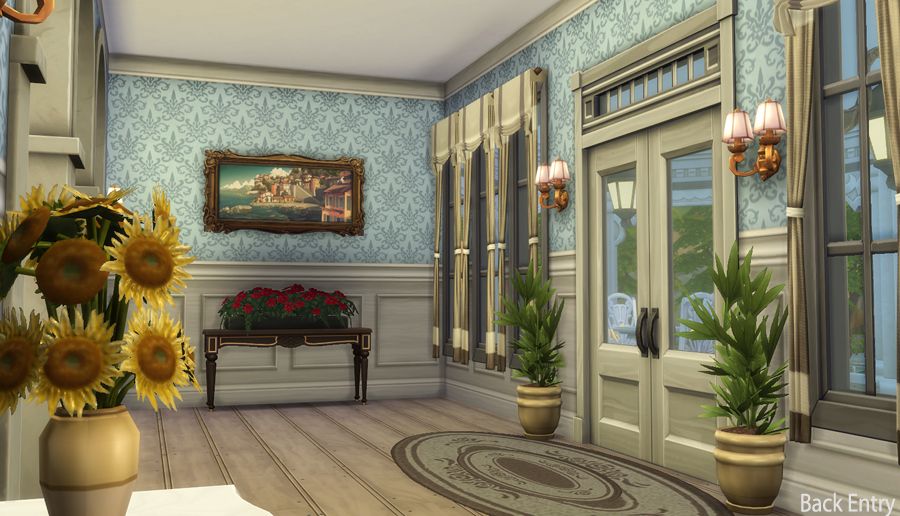 The patio overlooks the pool.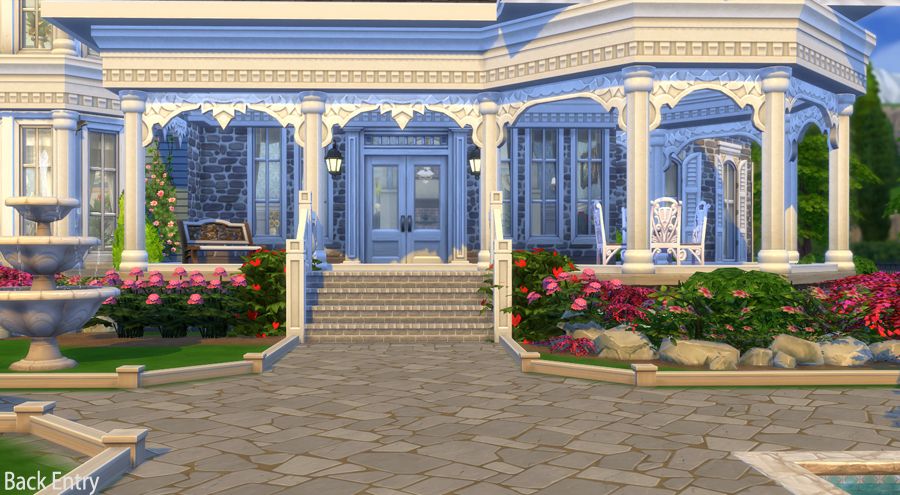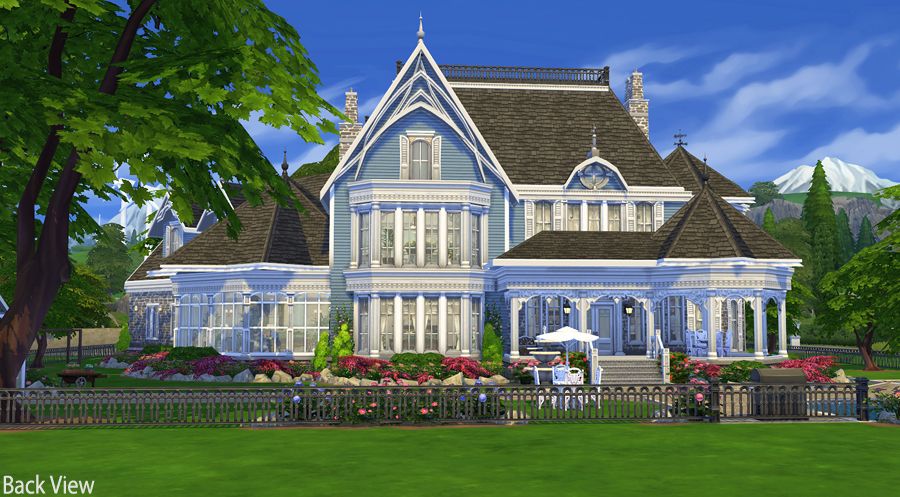 That concludes the tour.  Thanks for viewing!
Major Expansions/Gamepacks/Stuff Packs used: Get Together and Get to Work
Minor Expansions/Gamepacks/Stuff Packs used: Perfect Patio= BBQ sauce bottles